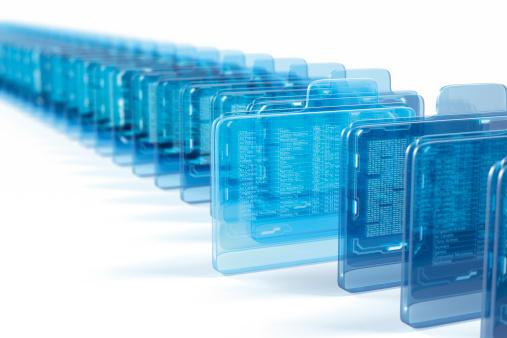 Easy Document Management
Use SearchExpress Document Management software to search, workflow and manage both digital and paper documents, to save time and money.
SearchExpress Features
Easy to Install
SearchExpress is affordable enterprise content management software that is so easy to install and use that you can rapidly deploy it in one department, or across your entire enterprise, without costly on-site assistance.
SearchExpress can be deployed on-premises or in the Cloud.
Make Documents Omnipresent
In addition to searching and approving documents from your desktop PC, you can access documents from your iPad, iPhone, or Android. This means you can access your documents wherever you are, including client sites and field offices.
What our customers are saying
"SearchExpress not only does everything we want and need from a document management software program but it does it for significantly less money than what our current EMR vendor was offering.

"But at any price, the service and support we have received from SearchExpress has been beyond our wildest dreams."
Danny B. Powell, Network & Computer Systems Administrator
A Pineywoods Home Health Care, Inc.
Fifteen-facility Texas home health care provider.
Find Out More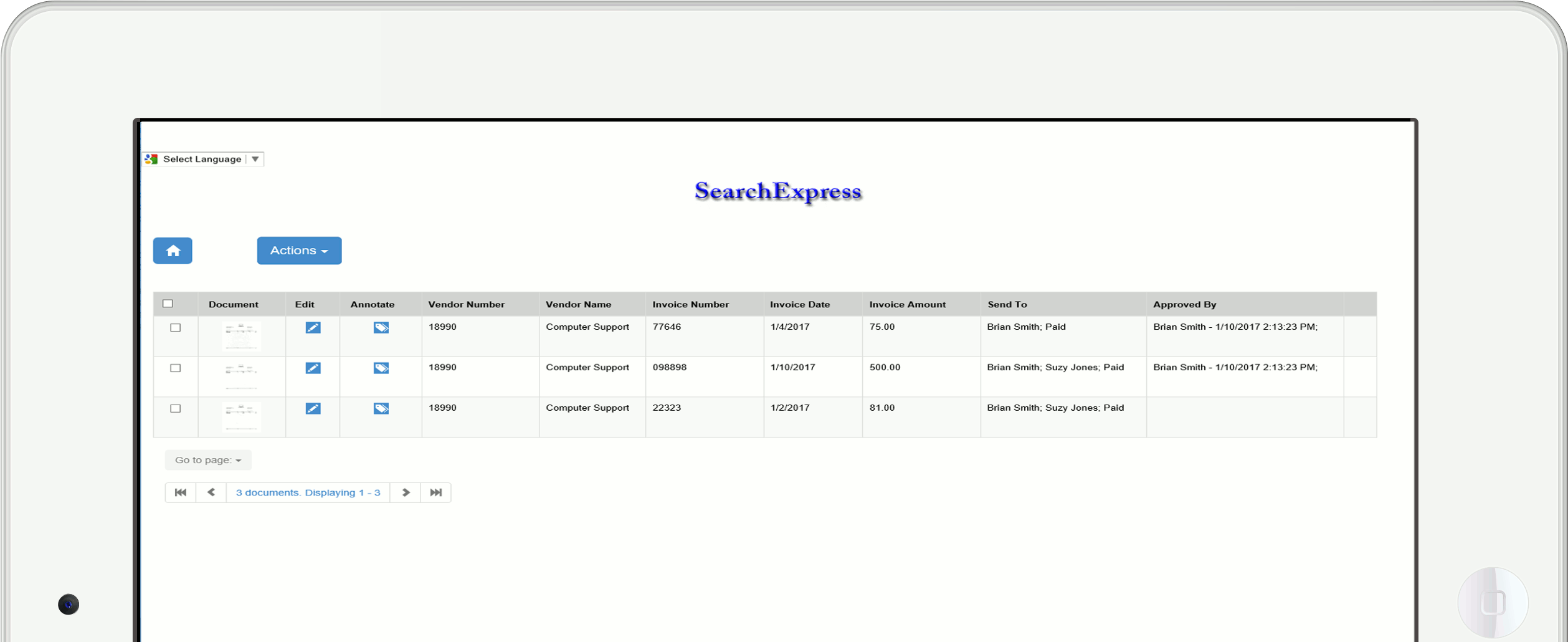 Manage Documents
SearchExpress Document Management software lets you capture, index, route, search and manage your digital documents as well as your paper documents.

You save emails, Word and other Office documents directly to SearchExpress, without printing or scanning them, by using a Save-to-SearchExpress menu item in Outlook and Office.

SearchExpress Document Management is easily integrated with your existing business-critical applications so you can share data with your other applications and view your documents from your other applications.

You can search by typing in a word or phrase. Also, you can search by highlighting a search word or phrase in your CRM, ERP or other applications, including Oracle eBusiness, PeopleSoft and SAP.
Easy Enterprise Document Management
SearchExpress is enterprise document management software that organizes your documents, in compliance with legal regulations, in a secure document repository.

SearchExpress provides search and document workflow to automate business processes and ensure people have the information they need, at the time they need it.

SearchExpress provides the information you need to quickly respond to customers and employees and to make better and quicker decisions.
Features
For document management system search features, click here.

For document capture and indexing features, click here.

For business process automation (workflow) features, click here.